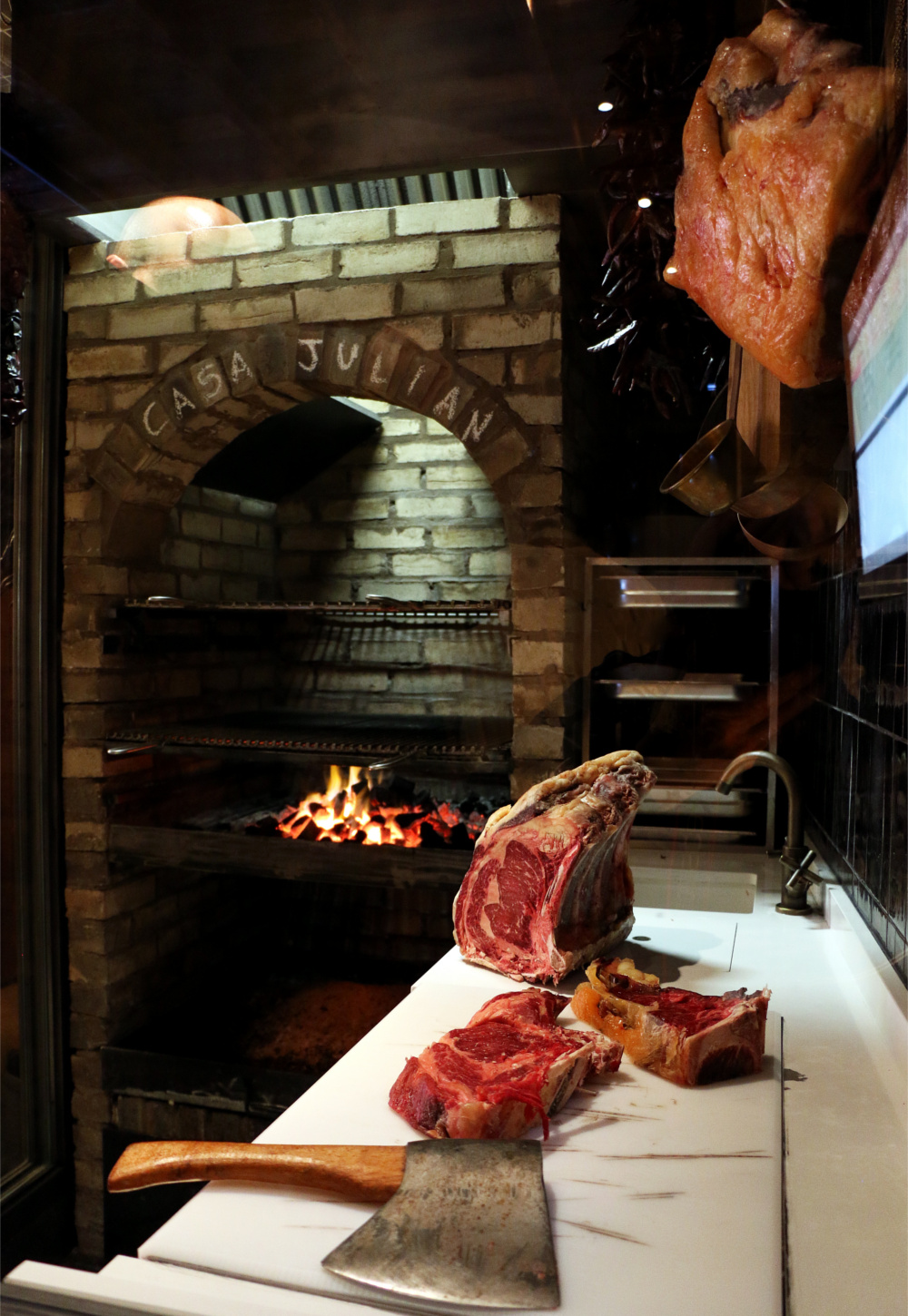 THE GRILL
The grill entails the domestication of fire, a way of limiting its calorific power and putting it at the service of human feeding. Such a great mission deserves a tribute, so the grill has an exceptional place in Tolosa. It presides over the hall of Casa Julián, becoming the real protagonist of the original steakhouse. It is a grill made of brick that acts as an oven and concentrates great temperature inside. It is walled up on three of its sides and has an exit to the outside in its upper part. With a powerful extraction that prevents the accumulation of smoke around it, it is a grid of rods with a lower charcoal pan and displays several degrees of inclination.
In Casa Julián Calle Ibiza the grill is integrated into the room although isolated behind a custom-made neat glazing. Like its big sister, the oven-functioning grill is made of brick, and its powerful extraction allows a clean and efficient roasting.
The method of grilling is shared by the three Casa Julián de Tolosa branches.
#parrillerosvascos